OUR STORY
In the years leading up to the launch of berner+becker revenue management, we have witnessed the continuous growth and importance of this practice. As this field advances, it has become more and more essential to have experienced and qualified professionals executing revenue management with a scientific approach. Moreover, in our experience it has been very difficult to recruit and retain competent and skilled revenue managers.
With all hotels facing these challenges, something needed to be done. So we set out to find a solution!
By providing tailor made outsourced revenue management, revenue management project consulting and training, we have found ways to deliver quality and cost efficient revenue management for all types of hotels.
So whether you are a small, large, independent, chain affiliated, new or established hotel looking to improve or implement your revenue management strategies, look no further. berner+becker revenue management is here to offer you a long term solution.
THE TEAM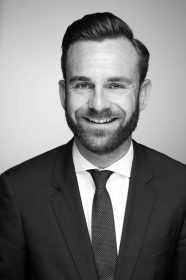 Born and raised on the coast of northern Germany, Lars went on to travel the world before studying at Oxford Brookes University in the UK and graduating with a first class honours degree (BSc) in Int. Tourism Management. Combining his long standing passion for numbers and analytics with his fascination for hotels, it quickly became clear that he would focus his career on revenue management. Since then Lars has progressed into various leadership positions for several big hotel chains improving results in many major markets in Central Europe.
Apart from his talent to increase revenues, Lars brings the renowned German efficiency to the team at berner+becker. When not being busy co-founding berner+becker, Lars tries to travel as much as possible with his wife.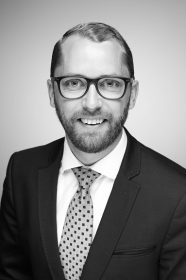 Originally from Stockholm, Sweden, Pontus settled down in Germany in 2011. After graduating with a BA (Hons) in Int. Hospitality Management with Finance and Revenue Management from Glion Institute of Higher Education in Switzerland, he took on various leading roles in revenue management for big international hotel brands. Using his experience, he decided to follow his entrepreneurial mind-set and set up berner+becker with Lars. With his visionary approach he ensures to keep creativity and growth a priority for the company.
In his free time Pontus enjoys skiing on snow or water, it just depends on the weather! He doesn't say no to a cheerful round of golf or a competitive game of tennis either. Pontus also loves travelling, seeing new cultures, enjoying good food, and spending time with family and friends.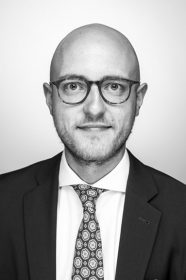 Veit is a passionate hotelier who went on to study Hospitality Management and Economics graduating with BA (Hons) at Hotel Academy Dresden. He soon developed a special interest in Revenue Management which he further complemented with a degree from Cornell University. Veit has since been a leading part of several highly successful commercial teams in various upscale and luxury hotel groups in Europe, most recently coming from Hilton. He joined berner+becker with the mission to translate his vast experience into consistent and valuable best practice for the broader hospitality industry.
Apart from his passion for Revenue Management, Veit enjoys travelling and get a taste of kitchens around the world.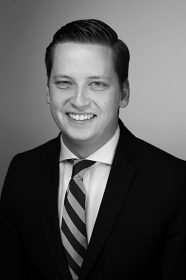 Previously working as Director of Revenue for the Roomers Munich, part of the Autograph Collection by Marriott, Robert joined berner+becker as Senior Revenue Analyst.
Originating from Berlin and with over four years of international experience in revenue management, he is supporting clients, hotels and the berner+becker team with his revenue management expertise and the development of tools to dig even deeper into data.
Robert has a double degree in International Hospitality Management from the IUBH School of Business and Management and the University of Brighton. He is currently also completing his MBA at the Steinbeis School of Management and Innovation.
In his free time Robert loves visiting his home city and meeting with his colleagues and friends for a cold Helles beer in Munich.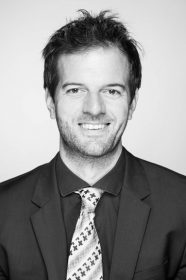 A Croatian national, having lived in 7 countries across 3 continents, Marin finally settled in Germany back in 2015. He graduated with a MSc in International Hospitality Management having studied in Ottawa, Canada and Brussels, Belgium. Furthering his desire for analytics and numbers, Marin completed the Revenue Management certificate program from eCornell. Previously he worked as a Revenue Manager for Thon Hotels, until his most recent role as a Senior Cluster Revenue Manager with the Radisson Hotel Group where he achieved remarkable results and set new milestones for the properties he was managing across Europe as well as contributing to the success and growth of the Revenue Centre
In his free time Marin enjoys working out, playing basketball, travelling to new places and going to the beach.
With his Hospitality Management studies at IUBH School of Business and Management and Northern Arizona University, where he earned the certificate "Certified Hospitality Revenue Manager (CHRM®) ", Till laid the foundation for a successful career in revenue management. During his time at NH Hotel Group he managed strategic realignment and revenue optimization of numerous hotels in markets throughout southern Germany.
In his leisure time, Till enjoys meeting friends and good food. Furthermore, he likes travelling and is always looking forward to the upcoming ice hockey game.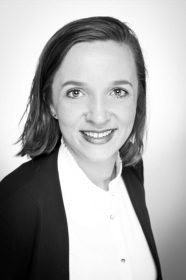 During her hospitality and business studies at IUBH and Victoria University, Melbourne, Carina developed her strong interest in Revenue Management and identified the growing importance and potential for hotels. She made this the topic of her diploma thesis and decided to start her career in this field.
Over past 8 years Carina has been able to put her data analysis into practice and broaden her knowledge in large chain hotels in and from Vienna. Most recently, Carina has worked remotely for IHG Corporate Office and has advised and trained franchisees of the group within Europe from Dublin to Bucharest to improve their revenues, profitability and market share.
In her spare time, Carina enjoys good food with friends and family. If it is one of their lucky days, they get to enjoy one of her home cooked meals.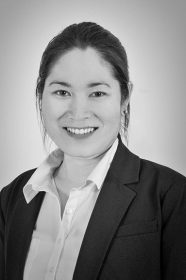 Having studied Hotel and Resort Management and Business Administration at Hotel Institute Montreux, Andrea soon developed an enthusiasm for Revenue Management which she followed during her time working at Starwood Hotels and Resorts. Additionally, she achieved an MA in International Marketing at EADA Business School in Barcelona. Constantly eager to develop and pursue further business, she joins the team as a Revenue Manager.
In her leisure time, Andrea likes trying out new sport activities, individually as well as with team mates. She also enjoys a cheerful after-work hour with friends over a good cheese plate and a glass of wine.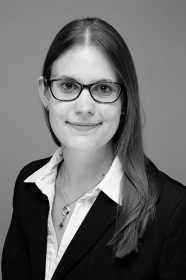 Raised in a small family-owned country side hotel Rowena was thrilled early on about the hotel business. She decided to take it one step further and started her bilateral studies in hotel management and gastronomy at the DHBW Baden Württemberg – Ravensburg, graduating with Bachelor of Arts. Her analytical skills and affinity for numbers then brought her to join the distribution team of Ringhotels e.V. Later on, she moved to the revenue department at Vienna House Hotels where she managed two Holiday Inn hotels in Munich. She also oversaw the re-branding of these two properties from Angelo by Vienna House to Holiday Inn and strategically aligned the new products. She joins the team as a Revenue Manager, eager to learn more and exchange experiences.
In her leisure time, Rowena likes to spend time with family and friends. She relaxes during a bike ride at the canal or reading a good book.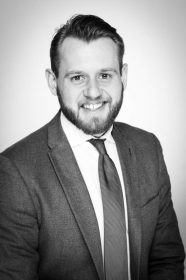 Born and raised in Belgium, both in Dutch and French. Igor decided to pursue a (BA) in Hotel management from Erasmus University college in Brussels followed by a MSc. In Business Administration from Brussels University. Starting his Career as Market Analyst for Starwood Hotels & Resorts in Germany furthered his interests in Revenue Management. This led to his first Revenue Management role in Weimar within the same chain, followed by a move to Munich as Sr. Revenue Management Executive for 3 properties.
In his leisure time Igor likes to work out, run, read and recently started with bouldering. He likes to spend time with friends and family and is always in for a good Belgian beer.
PARTNERS
We are proud to work with a variety of valued partners, see some of them below. With strong partnerships we can make business easier for our clients and offer them a wider range of solutions.
MARKET EXPERIENCE