We let the clients do the talking here. See their feedback below and learn more about the impact of our work.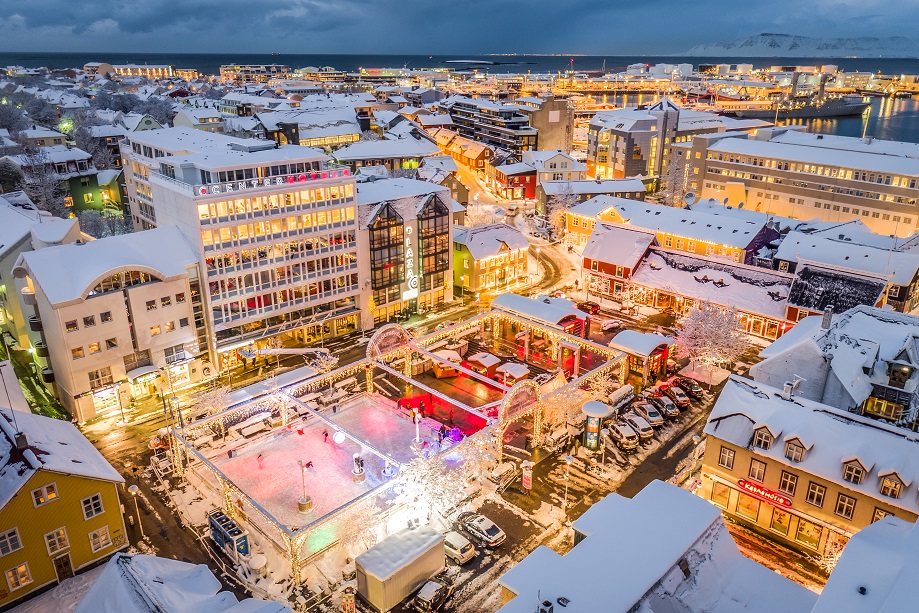 Managing the daily revenue management procedures for all 6 CenterHotels including in-depth pricing and yielding. Continuously adapting hotel strategies to account for the growing and volatile Reykjavik market with ever-changing currency exchange rates. Implemented operational SOPs linked with revenue performance and further optimising the use of the revenue management system. Conducted several Revenue and Distribution Basic training for management and key staff leading to enhanced decision making.
Increased CenterHotels revenues over 10% YoY in 2017, realizing almost 30% revenue growth in Q4 2017
RGI growth for CenterHotels in Q4 2017 exceeded 22%
CenterHotels employees voted the basic revenue management training "best training of the year"
"Working with the berner+becker team is one of the best decisions we have ever made, and the results have been far beyond our expectations. Their detailed analysis of our business followed with a set of recommendations on our work-processes, contracts and segmentation have helped us achieve exceptional results. They are a joy to work with, incredibly quick and professional and have the analytical mindset that is needed when it comes to maximizing profitability and hitting targets."
Sara Kristófersdóttir, Chief Commercial Officer
Implemented the complete revenue management structures and processes as well as commercial strategies for this historic 5-star hotel. This included public pricing structure, room and suite category setup, budget writing, forecasting procedures, distribution and segmentation optimization, implementation of revenue tools, sales strategies etc. Continuously optimizing the daily revenue management with our outsourced model.
Very strong revenue increases already visible after the first months of collaboration
"The cooperation between berner+becker and the Savoy Hotel Baur en Ville has been very good and we are pleased to recommend them to any hotelier"
Werner Knechtli, General Manager
Handling of the daily revenue management practice for 5 hotels of the SEETELHOTELS group on the island of Usedom, Germany. This included the introduction of a solid forecasting process to steer business accordingly, setting strategies for high and off season, as well as promo planning and budgeting.
16% market share growth since beginning of the partnership based on the results of the 2 flagship hotels
"berner+becker delivers target-driven services when it comes to market-relevant and product-oriented pricing of our hotels. Our team is supported with berner+becker's professional expertise and that's exactly what we need to ensure we have the competitive edge in our sales and distribution strategies."
Stefan Hilgers, Chief Operating Officer
Responsible for all daily revenue management processes including in-depth pricing and yield management with a special focus on the detailed analysis of incoming group business to successfully re-position the property in the market after the rebranding to a Hard Rock Hotel. Implemented the revenue management structures and procedures including forecast and pick-up tracking tools to enhance decision making processes, resulting in growing revenues across all distribution channels.
Higher RevPAR growth than the competition, resulting in strong RGI growth year-to-date
"berner+becker gave us professional support during the opening and re-branding of our hotel with Hard Rock International. We have successfully mastered the challenges thanks to their efficient and structured assistance and are now benefitting from the excellent know-how of the specialists at berner+becker in our daily revenue management activities."
Dagmar Weber, General Manager
Revenue audit project for Grand Hotel & Spa as well as the Angela family Hotel & Residence belonging to MK Mountain resort in Kopaonik, Serbia. Focus areas of the audit were to create a new room type set up, new segmentation and implement systems and processes that facilitate better and more efficient pick up tracking, forecasting and dynamic pricing.
"We are extremely satisfied with the audit that these forward-thinking and proactive team conducted for our ski resort properties in Serbia. If you are looking for someone to drive your business forward, and who understands the complexity of revenue management for particular properties like ours, then berner+becker is for you. We feel much more "armed" to explore all available revenue generating opportunities."
Jerome Lautier, Head of Sales, Marketing & Revenue Management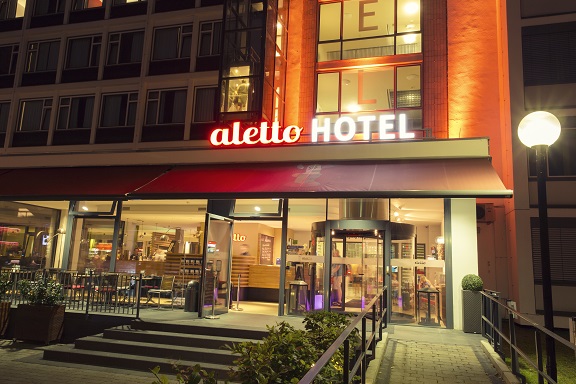 Handling the daily revenue management of aletto Hotel Kudamm. With its 232 rooms consisting of 881 beds, and its diverse set-up of room types we have successfully implemented ways to conduct pricing and yielding structures for both hotel rooms and multiple-bed rooms, all under one roof. Furthermore, a new segmentation has been defined and application of in depth forecasting procedures ensures optimized revenues.
Over 15% revenue growth versus last year since the start of the collaboration leading to an average market share increase of 5%
"berner+becker have managed to show noticeable results within a short time frame. We especially appreciate the swift reactions and uncomplicated handling."
Razvan Lates, Marketing & sales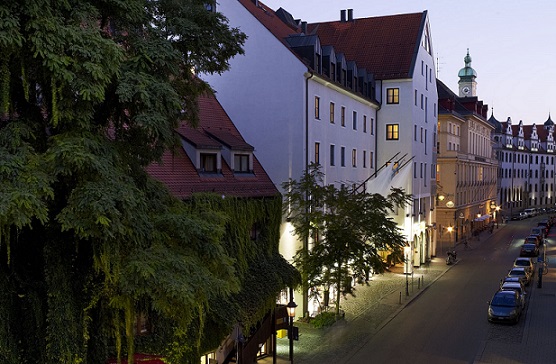 Handling the complete daily revenue management of the high demand city centre hotel. Apart from the outsourced revenue management this includes the implementation of new tools and processes, the configuration and implementation of a Revenue Management System as well as training and coaching of the hotel staff.
Strongly outperforming the competition with over 15% RGI growth in 2017
Considerably beating last year's and budgeted revenue figures
"In my opinion the operational execution of revenue management, as offered by berner+becker, is truly the most purposeful form of consulting for hotels and provides a real alternative to an on-property revenue manager! Since the beginning of our partnership with berner+becker we have seen tremendous revenue increases through targeted price and segmentation strategies. Because of their identification with our property, berner+becker have been able to provide a smooth and effective service to us. I can highly recommend working with them!"
Heiko Buchta, General Manager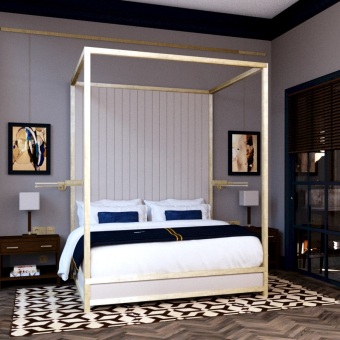 Conducted the pre-opening analysis to best position the hotel in the Frankfurt market prior to its opening in 2018. This included definition of competitive set, room type definition and price positioning, daily pricing for the opening year, corporate negotiated rate definition, group pricing and public rate product suggestions, setting of fair selling strategies, establishing the ideal target segmentation for the hotel by season and weekday and the preparation of the detailed rooms revenue budget for the opening year.
"The company berner+becker has been a great help setting up our pricing structure together with defining room types, off sets and seasonality for our upcoming hotel in Frankfurt. With their deepened knowledge of the destination they have provided us with sound analyses and forecast figures. I am glad we decided to get berner+becker's help on this project as I am now confident that we are ready to sell "the right rooms at the right rates, to the right customers and the right time via the right channels". A big thanks to you guys. I have no hesitation in recommending you!"
Angelika Viebahn, Director of Revenue & Distribution
Implemented revenue management structures and processes from scratch. This included public pricing structure, budget writing, forecasting tools and procedures, distribution optimization etc. Continuously optimizing the daily revenue management with our outsourced model
23% revenue growth leading to a 14% RGI increase in the first year
40% increase in online transient revenues
"With berner+becker having done a proper analysis and implementation of essential tools and processes, they have quickly managed to significantly increase our revenues. To start working with berner+becker was the best decision we could make."
Alexander Rüter, Owner and General Manager
Conducting a complete audit of the centralised revenue and sales office focused on optimizing current tools and processes within revenue management. The centralised office is responsible for the day-to-day revenue management and sales activities for 12 Mellow Mood Hotels all located in Budapest. With conducting a thorough on-site audit analysis many areas for improvement have been identified, leading to projects and training being carried out to optimize future results.
Implementation of new forecasting, pricing and yielding procedures
10 out of 10 participants are highly or extremely likely to recommend the revenue management training
"Your revenue management knowledge is what we needed. You have shown us the direction in which to move forward for us to increase our revenues and our knowledge of revenue management."
Ágoston Török, Director of Sales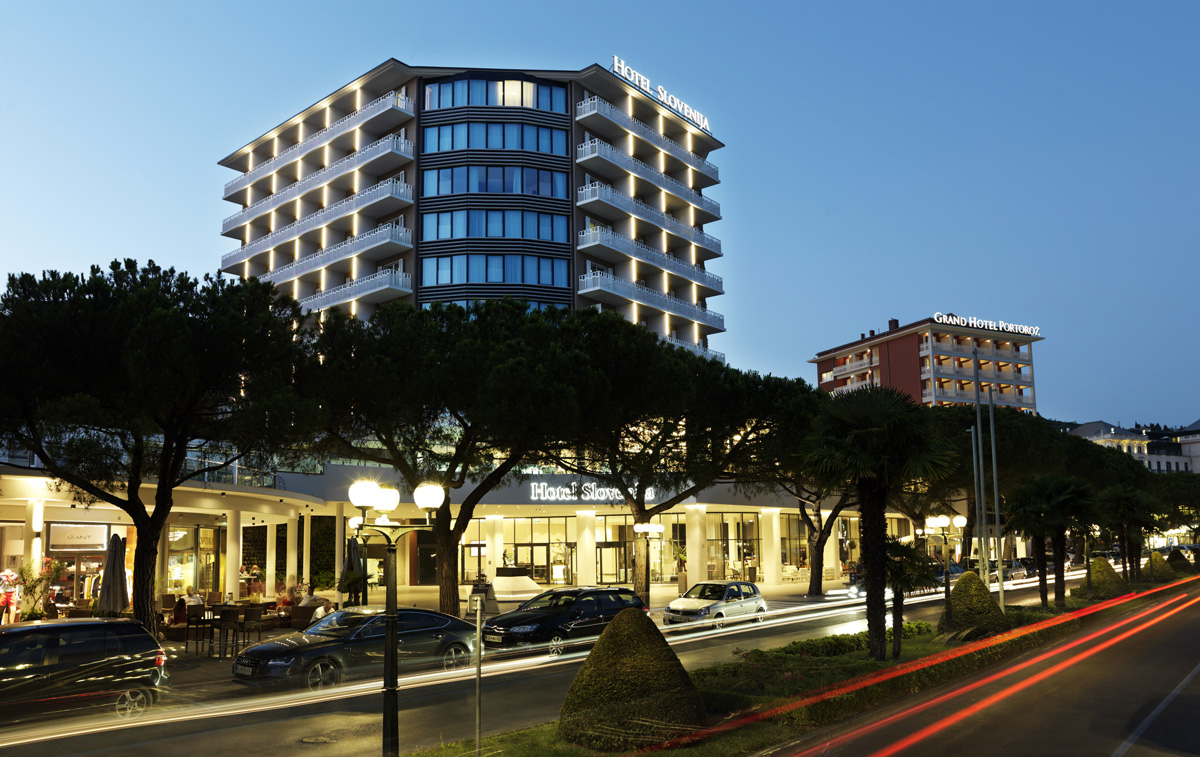 Continuous daily revenue management for all 6 LifeClass hotels while at the same time optimizing the use of their revenue management system for all properties. Special focus on public price positioning of the newly rebranded 5-star hotel Slovenija.
Over 15% room revenue increase for all hotels in the first year
"LifeClass Hotels with starting the cooperation with berner+becker did a huge step in revenue increase. The berner+becker team is reliable, fast and professional with an excellent knowledge in hotel revenue optimisation. They totally proved to us that outsourcing the revenue management department was the right decision"
Alen Miloševič, Director of Sales
Assistance in the implementation and configuration of their IDeaS revenue management system, whilst establishing an optimized setup for future use and decision-making.
"berner+becker has been a great help setting up our IDeaS revenue management system. They were very pleasant to work with and with their expertise they made sure that we configured the system in the best possible way. I am glad we decided to get berner+becker's help on this project and I can strongly recommend working with them."
Angela Rittig-Boucher, Director of Business Development
Audit of Hotel Birkenhof Hanau, Germany. Defined a market-relevant pricing structure including corporate rate strategy as well as development of a practical segmentation to enable sustainable business decisions. Revised room type set-up, advised on the selection of helpful revenue management tools and defined new distribution strategies for low demand periods.